Museos Virtuales / Concurso Nacional de Innovación Cultural 2016
Prorpuesta de diseño y desarrollo de una aplicación para celulares y tablets utilizando las tecnologías existentes de geo-localización para ubicar digitalmente distintas obras de museos argentinos y exponerlas en parques, plazas, escuelas y/ó lugares históricos de todo el país a por medio de realidad aumentada (AR). Los usuarios podrán obtener datos extra sobre la obra, los autores, la ubicación real (museo) y vincular con datos históricos y o bien otras aplicaciones similares. 
Ejemplos de Museos Virtuales en Londres Año 2021
As part of Unreal City Live, the Acute Art festival curator Daniel Birnbaum takes us on a tour of #UnrealCity​ – a mile of digital artworks bt Olafur Eliasson, Cao Fei, Tomás Saraceno, Bjarne Melgaard, KAWS, and more.
Branding development and strategy for the international launch campaign of the first intelligent stroller (stand-alone vehicle). The challenge includes selecting a team of talented product designers, 3D / VFX artists and engineers with the ability to develop design and innovation in record time.
Transmedia storytelling platform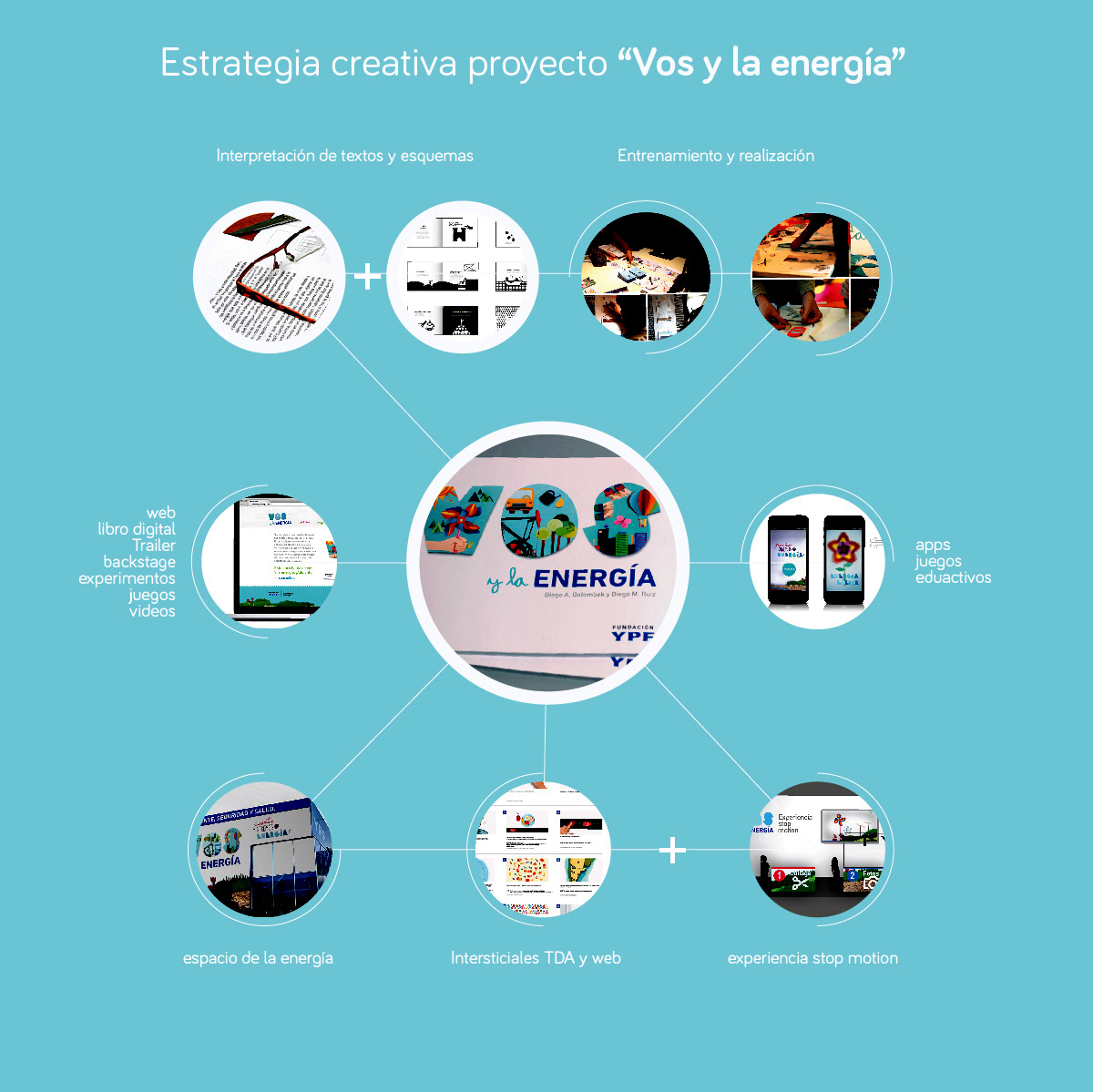 The creative strategy includes reading online, educational games, watch animated content of  the book, 
live-action videos with real experiments about physics and energy 
and also stop motion tutorial videos to create from the web lab  application. All the experience are completed with live events and expos.