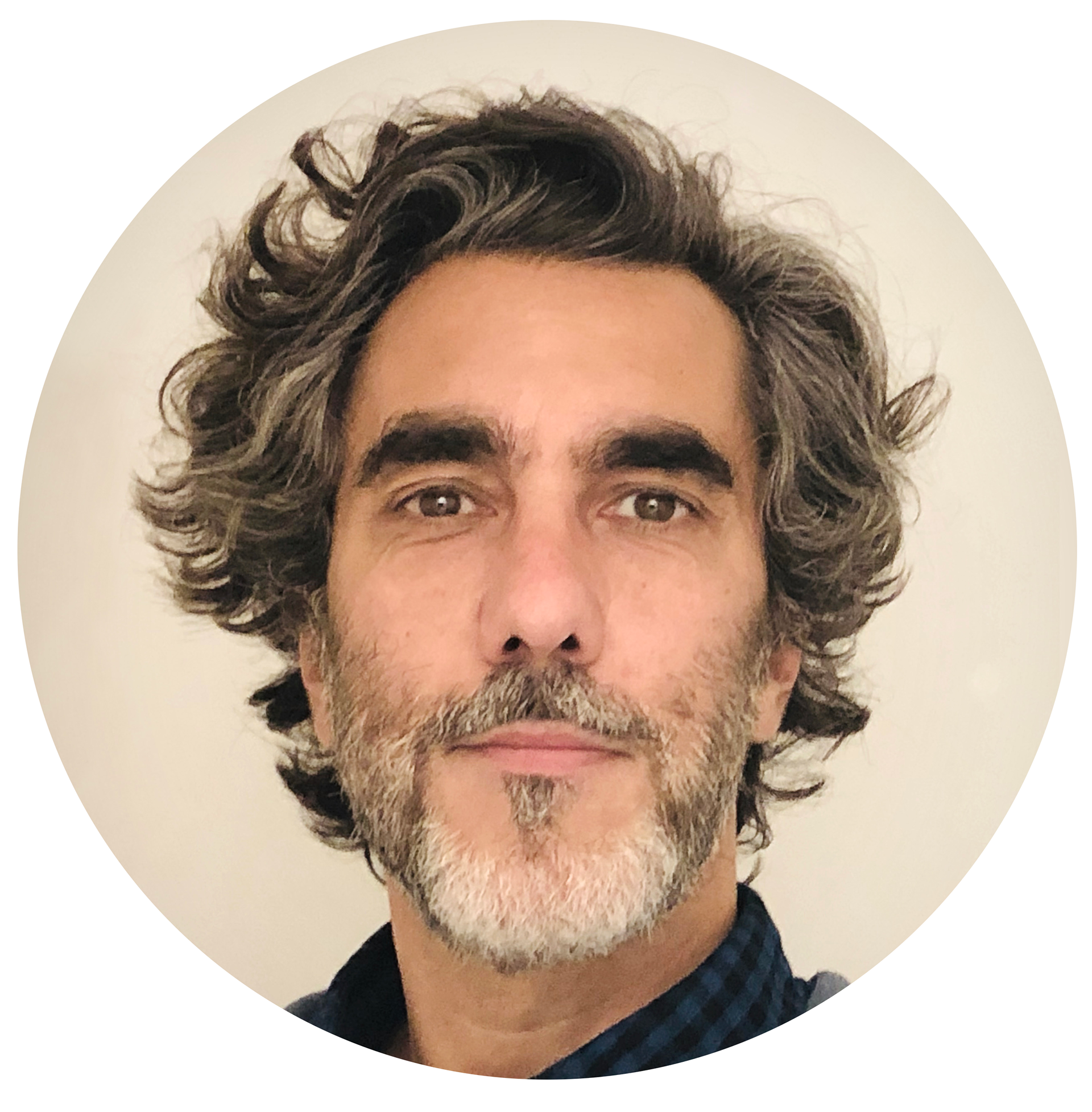 Hello everyone!  I am

Esteban Ron, 

art and creative director from University of Buenos Aires,

 thinking, believing and designing from Argentina. 
I develop brand and design strategies for large-scale projects, which include corporations, airports, cultural and entertainment industry, trans media platforms, as well as
 new entrepreneurs.
My expertise

was acquired in multiple areas of the design industry, developing projects in Latin America, United States, Europe and Asia. I provide full direction on

digital, audiovisual, way-finding signage programs & environmental design.
My approach
 to each project is focused on the generation of concepts and meaningful contents enhancing the user's experience, providing strategic communication, world-class design and innovation.
Soy 

Esteban

, diseñador gráfico de la

Universidad de Buenos Aires

, Argentina. Durante mas de 18 años, he desarrollando mi carrera en dirección de arte y dirección creativa, liderando proyectos de branding y estrategia para corporaciones, aeropuertos, industria cultural y de entretenimiento, canales  de televisión  y nuevos emprendedores. 
Mi experiencia

en branding  fue adquirida en múltiples áreas de diseño, desarrollando proyectos en América Latina, Estados Unidos, Europa y Asia. Proporciono dirección en diseño digital, audiovisual, programas de way-finding, señalética y diseño del espacio.
Mi enfoque

para cada proyecto se centra en la generación 
de conceptos creativos y contenidos significativos que enriquecen la experiencia de los usuarios, proporcionando comunicación estratégica con diseño e innovación global.